In the latest version you can easily build worlds on your desktop, giving you access to the full range of settings, scripts, assets and world editing tools that power the game.

We also have a bunch of new world templates - from single player shooters to full economy worlds. Click 'Create World' on the frontend and explore whats there, or come join us on the public worlds if you're feeling a bit more social.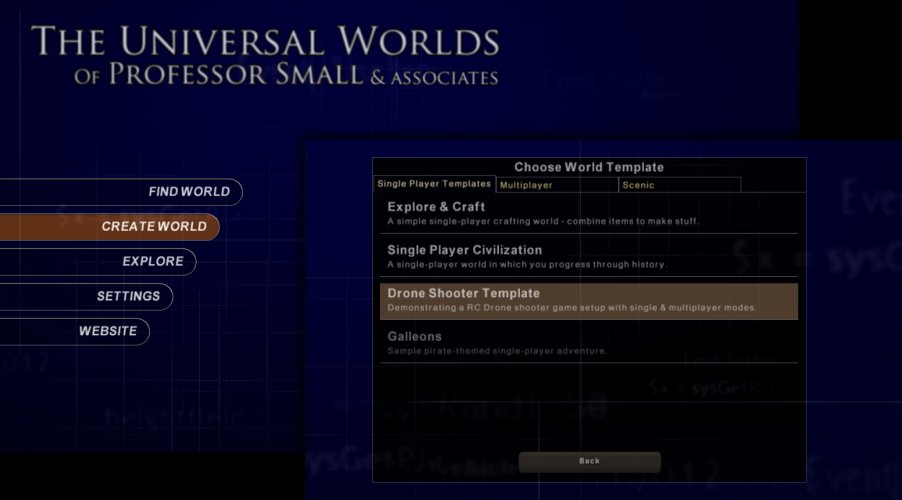 Tailgunners
by: Mit on January 7th, 05:02pm
New in 0.69.5 : Hitch a ride on a biplane on Zion 3 and you get the option to take the tailgunner position. Ack ack ack etc.

Zion 3 Latest
by: Mit on December 29th, 08:56pm
Now the first sports cars and tractors have been made, here is the current wealth top 10:
1. TheDabs : 327s77d
2. Morvis: 159s37d
3. puggy : 99s38d
4. haxina : 64s85d
5. Bijou666 : 44s20d
6. JasonX : 39s25d
7. VDZ : 37s17d
8. Mazo : 32s60d
9. cctoide : 32s20d
10. Fooli : 32s15d


Zion 3 : Bonus Sunday
by: Mit on December 29th, 08:56pm
Yes its Bonus Sunday! Log in to Zion in the next 12 hours and get an extra 20 export credits. Employee wage grant is doubled to 10d until midnight (UTC). Another 20 export credits + other prizes will be available at the minigames tournament on Magicthumb tonight.


Archive | Back to top